24.04.2022
Million Dollar Traders – Reality Television Series

"There is a public opinion about traders as people who have a lot of money, Ferraris, parties, a lot of women, drugs, an active life … But I suggest that anyone try to trade for at least a month and see how it affects life. "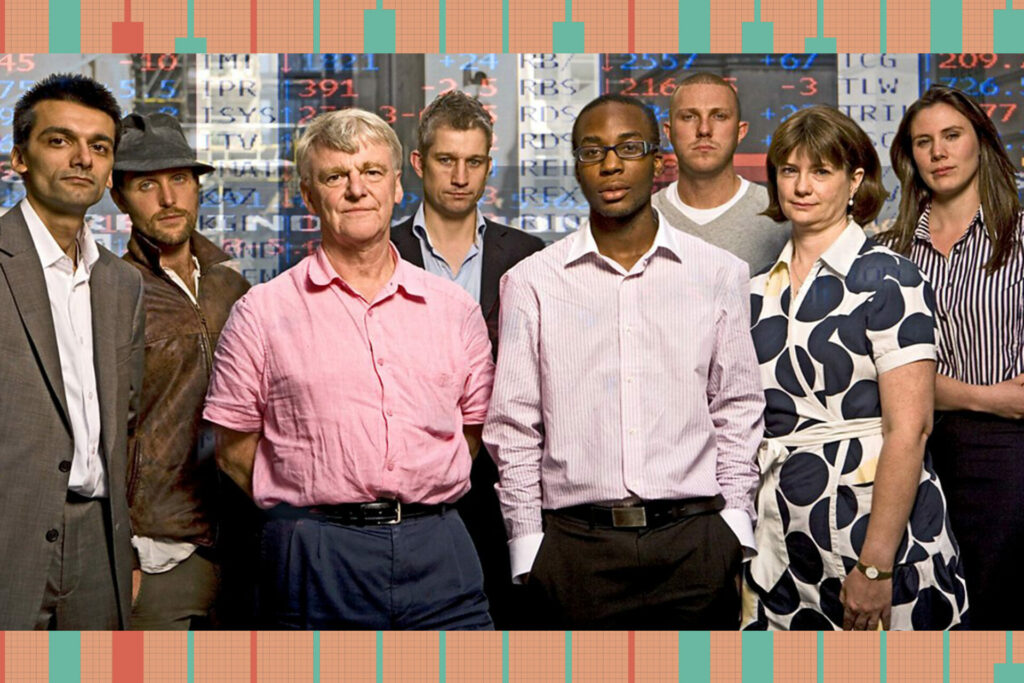 In 2009, the reality show "Million Dollar Traders" was released on UK screens. Viewers could watch Hampstead Capital founder and hedge fund manager Lex Van Dam run an experiment risking $1 million.
Lex allocated this amount from his personal money to teach trading to 8 (originally 12) people who had never dealt with financial assets before.
In fact, Lex copied the idea of ​​Richard Dennis, described in the book by Curtis M. Faith "Way of the Turtle: The Secret Methods that Turned Ordinary People into Legendary Traders." With the only difference: the investor cut the budget of the experiment. The pioneer, instead, invested much more: Dennis's experiment involved 20 people and its cost was $20 million.
The viewers would watch a great work of the production crew on how a hedge fund consisting of outright amateurs was created.
Those who passed the interview possessed two qualities: stress-resistance (well, as it turned out not all of the participants could withstand stressful situations) and great calculation skills (no calculator involved)
A group of wannabe traders was pretty diverse and consisted of:
Afghanistan veteran;
owner of a small grocery store;
retired IBM IT manager;
vet;
"Fight without Rules" promoter;
working mother;
student of the Faculty of Mathematics and Economics;
environmentalist.
The experiment began in the context of the financial crisis of 2007-2009 and ended in the midst of it. And this spurred the general nervousness of the project participants. The English audience watched the hysterical joy, nervous breakdowns and confusion of the characters. After all, the conditions set by Lex Van Dam were tough: his students would receive bonuses only if the hedge fund became profitable. That is, the mistake of one trader affected everyone.
And there were plenty of bummers. Panicking, the newcomers made one mistake after another. Some would confuse asks and bids, others would not find the strength to open a trade, others would simply experience a nervous breakdown.
It is absolutely captivating to watch the course of the experiment, the lively reactions of the participants and the emotional mood swings.
This is somewhat similar to the"Survivor" TV series where the weak are kicked out by the decision of the majority.
This "survival" game captivated the viewers of BBC Two for real. Million Dollar Traders amassed a record audience of 4.5 million over the course of three program releases.
The show does not contain advice on trading strategies and schemes. This is a story about the psychology of trading and why this activity is not suitable for everyone.
"Who is this activity for?" You might ask.
Decide for yourself. But there is a high chance you may recognize yourself in some of the characters as well.
Follow the link to watch the show – Click here.
Join our Linkedin channel to stay updated on the latest news!
Subscribe